Covid-19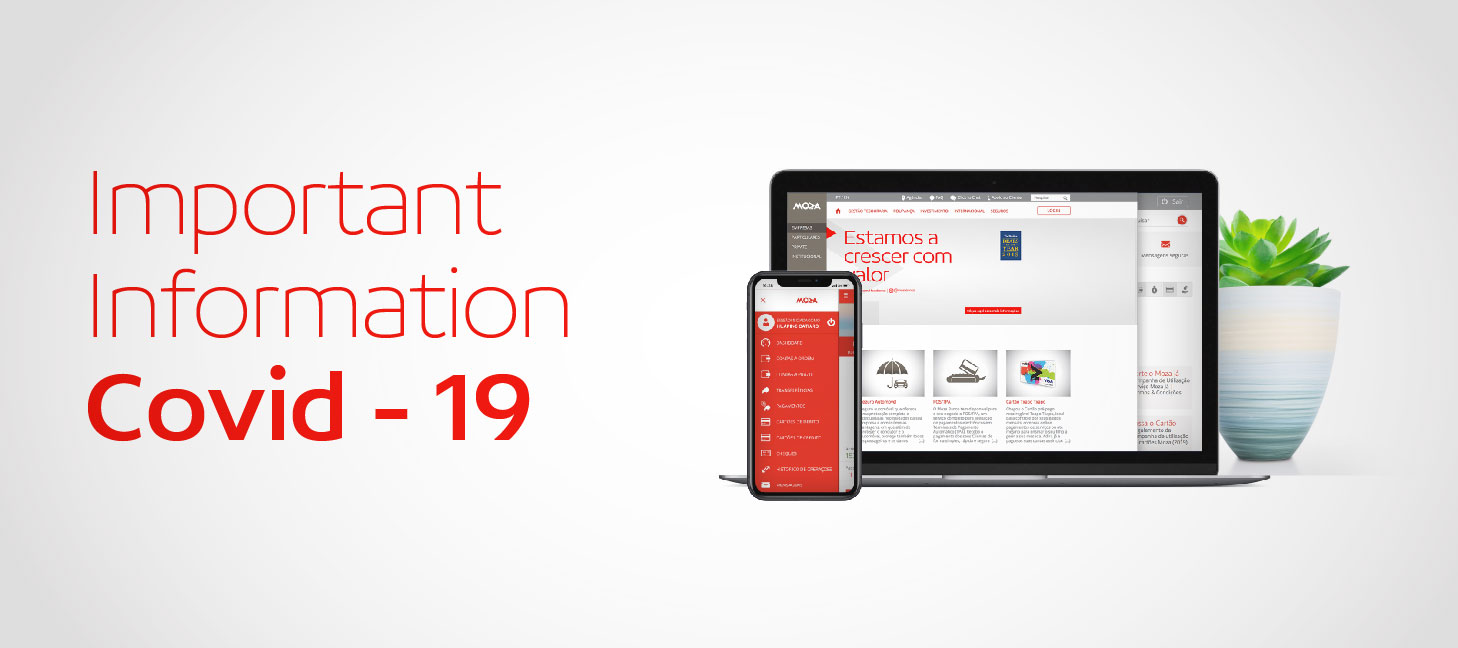 The Safety and Well-being of the entire community is the most important.

WHAT ARE WE DOING:
Our facilities, Branches, ATM's and kiosks are cleaned thoroughly and regularly;
Hand disinfectant is now available within our branches.
All Moza Banco employees are instructed to regularly wash their hands and routinely clean their individual work areas;
So far, all the branches are open and running at the usual time. However, for safety reasons, a maximum limit of up to four (4) Customers will only be allowed simultaneously inside each branch. Other Customers are advised to wait patiently for their turn outside the branch.
WHAT TO BE DONE - GOOD PRACTICES TO ADOPT WHEN USING BANKING SERVICES
Prefer the use of digital methods (Moza Net, Mobile Moza Mobile and Moza Ja) or telephones to carry out your day-to-day banking operations or to talk to your manager. If you have not yet joined the digital channels, you can do it in any Moza's branch;
Only use branches in case of absolute necessity, particularly if you are part of a risk group (elderly person, chronically ill person or weakened immune system person);
When you cannot use digital channels for banking operations, transactions, payment of services or top-ups, buy vouchers (electricity or cellular) use ATMs or kiosks, minimizing personal contacts;
Avoid cash handling and prefer card or digital payments methods.
BE ALERT!
With greater use of remote and digital channels, care should be taken with online security:
Please be aware of suspicious emails or links relating to updated or important information about the coronavirus.
The Bank never requests personal information by e-mail.
If in doubt, it's always safer to delete an email.
We want to assure you that while continuously monitoring developments, the Bank will provide the latest updates through our usual communication channels.
We recommend you to follow the guidelines of the Ministry of Health and the World Health Organization (WHO).
We thank you in advance for your cooperation, certain that together we will overcome this situation.