Moza Banco sponsors the book "Os Sobreviventes da Noite"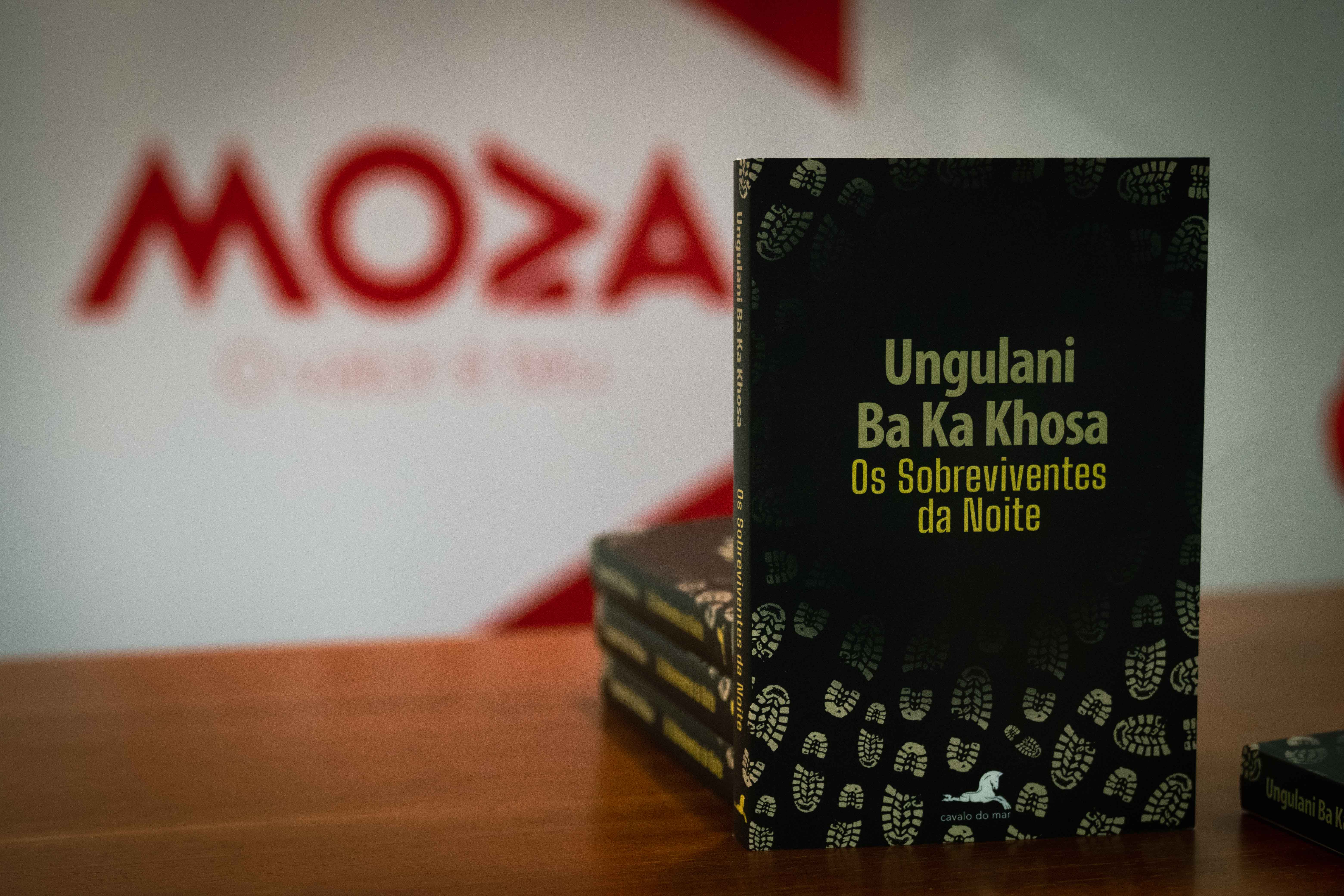 Moza Banco is the official sponsor of the latest literary work by the Mozambican writer Ungulani Ba Ka Khosa. This is the second edition of the prose book "Os Sobreviventes da Noite"(Survivors of the Night), in which the writer describes in detail and in an unusual way the historical reality of Mozambique in the post-independence period.
The book, published by the publishing house Cavalo do Mar, was presented to Moza Banco customers and employees this Thursday 16th December at an event in Maputo, witnessed, among other prominent figures, by the Chairman of the Board of Directors at Moza Banco, João Figueiredo. 
"Moza Banco, being an institution committed to adding value to Mozambique and Mozambicans, proudly supports this 2nd edition of the book "Os sobreviventes da noite" that, given the author's profile, and the literary and cultural richness which is are trademarks of the works that he has been publishing, we strongly believe that this is once again an excellent book, for the full pleasure of lovers of contemporary literature and others", Moza Banco's Chairman of the Board of Directors João Figueiredo, said.
"Os Sobreviventes da Noite" is a novel that portrays the horrors of war through the voice of an appalled narrator. It addresses a present with past traces of a country with villages and towns destroyed during the war by armed groups.
Ungulani Ba Ka Khosa, the name in Tsonga (a southern Mozambique ethnic group) of Francisco Esaú Cossa, was born on 1st August 1957, in Inhaminga in Sofala province. He graduated in Law and in the Teaching of History and Geography, and has been a columnist in several newspapers, co-founder of the literary magazine Charrua, director of the National Institute of Books and Records (INLD) and the Secretary-General of the Mozambican Writers' Association.
Ba Ka Khosa is also the author of "Orgia dos Loucos" (1990), "Histórias de Amor e Espanto" (1993), "Choriro" (2009), "O Rei Mocho" (2012 – youth literature), "Entre as Memórias Silenciadas" (2013, winner of BCI prize for the year's best book), "Cartas de Inhaminga" (2017) and "Gungunhana" (2018).
20/12/2021
Other News