President of the Republic opens new branch of Moza Banco in Zambezia province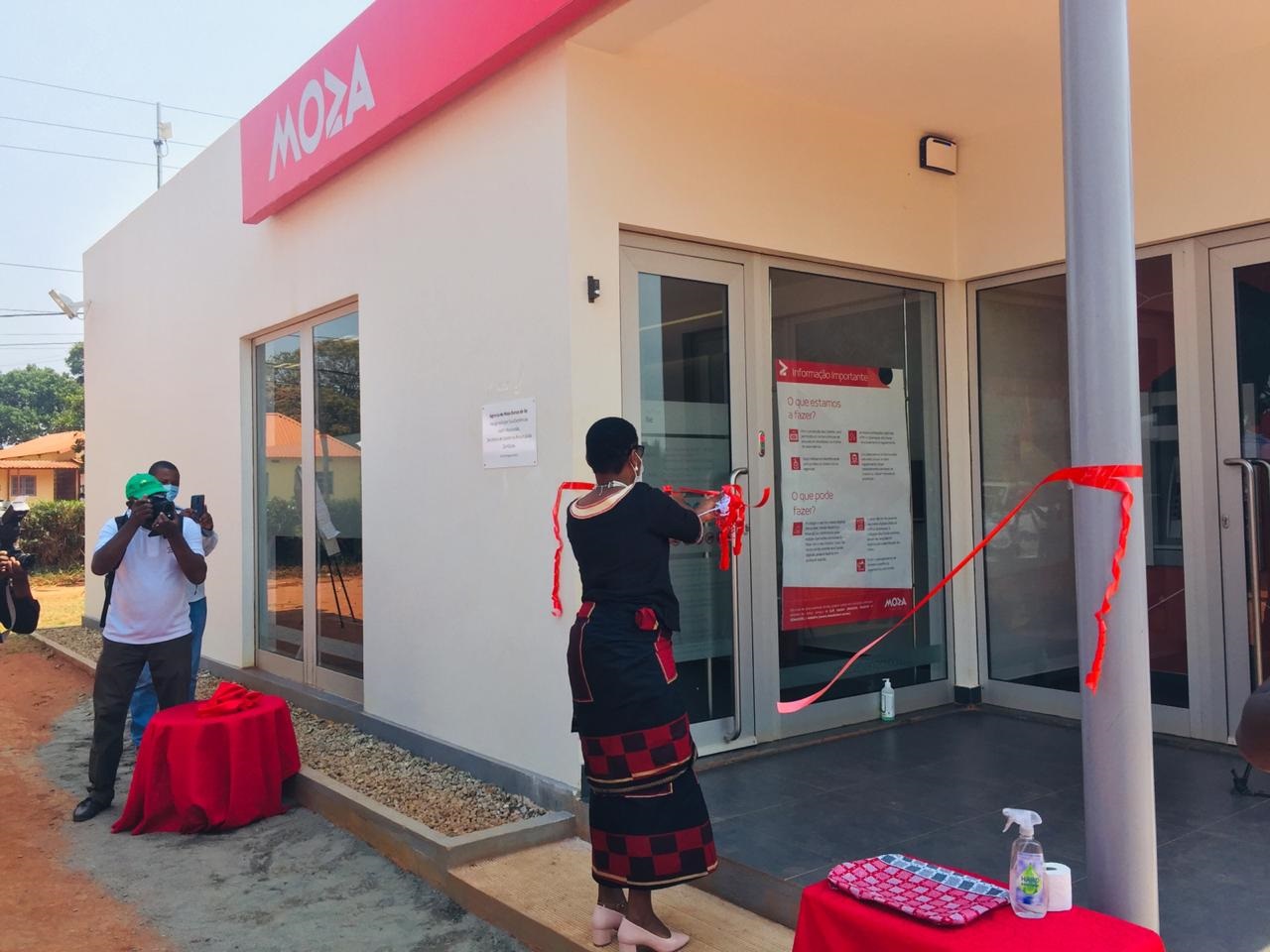 The President of the Republic, Filipe Nyusi, opened this Thursday, August 27, the new branch of Moza Banco in the district of Derre, Zambezia province. On the same occasion, the President opened a secondary school, where Moza Banco donated prevention material against Covid-19.
Moza Banco's new branch comes under the presidential inniciative "One District, One Bank", of which the bank is a part and has been extending its distribution network. of which this bank is part and which has been expanding its distribution network. The Bank has now the third largest branch network in the country consisting of 68 business units spread in all provincial capitals and some districts and village.
The district of Derre is more than 150 kilometres away from the city of Quelimane and it has about 100,000 inhabitants. This community will benefit from a range of banking services and produts provided by this newly opened branch. The opening of this branch is part of the country's banking strategy and promotion of the financial inclusion of the population, that for many years has been one of the main challenges for the government and for Moza in particular.
"This infrastructure comes at a very good time and will contribute to the growth of this district. Moza Banco must continue with this kind of projects, not only here in Zambezia but throughout the country", said the President of the Republic to all participants in the opening ceremony of the branch.
Also regarding the event, the director of Moza Banco, Manuel Vasconcelos Guimarães, stressed that with this Branch Moza intends to serve everyone: the general population, producers, traders, public officials and state agents, local entrepreneurs, public and private institutions with emphasis on micro, small and medium sized companies, offering financial solutions adjusted to their specific needs.
Still in Derre, the President of the Republic, Filipe Nyusi opened the local Secondary School, where Moza Banco donated protective materialial against Covid-19.
The material is intended to help the newly opened school to protect against Covid-19, at a time classes are expected to resume in secondary school and without a prediction of when the pandemic will come to an end.
Moza Banco's director said in the occasion that the donation falls within the scope of the company's social responsibility and is part of the efforts the bank has been placing to minimise the effects of this disease.
"Moza Banco is a bank of Mozambicans and the greatest commitment it has is even to Mozambicans, so it is concerned to support, in what it can, particularly at times of crisis like this, highlighted Manuel Guimarães".
03/09/2020
Other News