Login
For security reasons we do not recommend the communication of any banking data via email or phone.

Please note that you should not access the links contained in any message received on behalf of Moza Banco.

If you receive messages requesting information, passwords and other bank details, you should delete the message and never access the links or open their attachments.
Gold Debit Card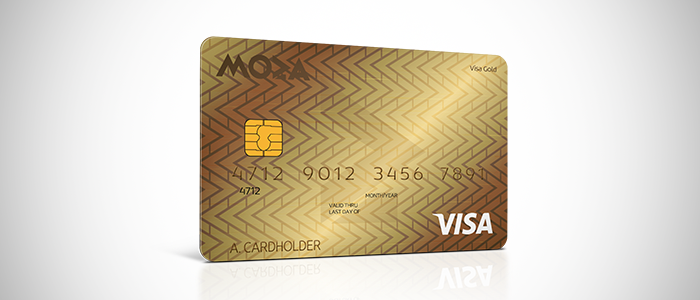 Moza Gold Debit Card allows you to use your Current Account 24 hours a day, 7 days a week, 365 days a year. Never has it been this easy to shop and make withdrawals in Mozambique or anywhere else in the world.
Advantages
  

Immediate access to your Current Account;

  

Valid means of payment both nationally and internationally, at Automatic Teller Machine (ATM) and Automatic Payment Terminals (POS)

;

  

Convenient, modern and safe means of payment;

  

Access to Moza's functionalities and services

via ATM;

     

  

Card's chip offers greater security on transactions;

  

Shopping protection insurance;

  

Allows management of your day-to-day with complete freedom. 
.