Login
For security reasons we do not recommend the communication of any banking data via email or phone.

Please note that you should not access the links contained in any message received on behalf of Moza Banco.

If you receive messages requesting information, passwords and other bank details, you should delete the message and never access the links or open their attachments.
Platinum Credit Card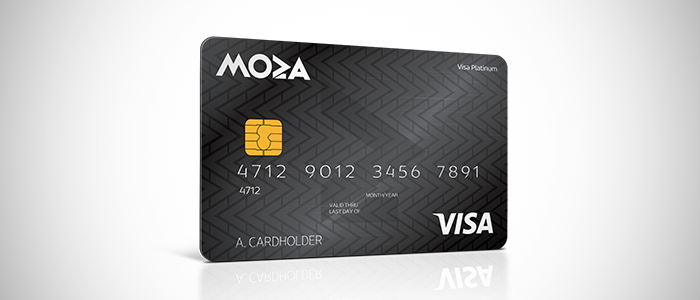 Moza offers an exclusive credit card which encompasses all the advantages. Allowing shopping and cash withdrawals (cash advance) both in Mozambique and abroad, giving you the right to a comfortable monthly limit, to associated insurance and to all the benefits of Visa's network partners. It's excellent because it has it all!
Advantages:
  

Payments valid at Automated Teller Machine(ATM) and Automatic Payment Terminals (POS) identified with the symbols of Visa and Ponto 24

;

  

Access to a permanent credit line

;

  

  

Possibility of fractioned payments;           

  

Insurance associated with the card;

  

Chip on card offers greater security on transactions;

 

  

Visa's global assistance

;

  

Benefits with Visa's partner establishments (travelling and accommodation, restaurants, shops, entertainment and lifestyle).