Login
For security reasons we do not recommend the communication of any banking data via email or phone.

Please note that you should not access the links contained in any message received on behalf of Moza Banco.

If you receive messages requesting information, passwords and other bank details, you should delete the message and never access the links or open their attachments.
Moza Virtual POS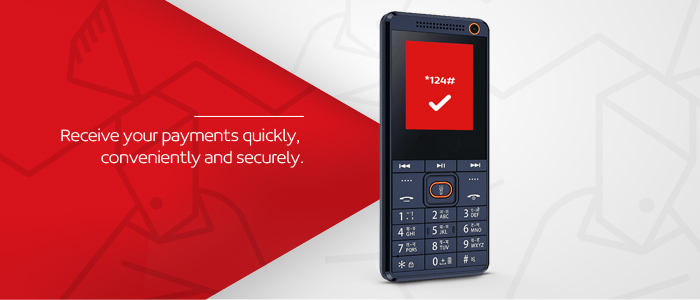 With the Moza Virtual POS, you can receive payments in a quick, practical, and secure manner in real time, even if your customer does not have their card with them. In other words, you just need to access SIMO's USSD platform (*124#) and follow the instructions.
Benefits:
Greater mobility and flexibility in payments;
Fast, simple and secure, reducing the risk of loss or theft of valuables;
Unique Merchant Code made immediately available to the Customer;
Available 24 hours a day;
Service for all types of payments of goods and services;
Validation of the transaction via SMS – there is no need for exchange/printing of any payment slips.
Join now at any Moza branch and give your business more value!